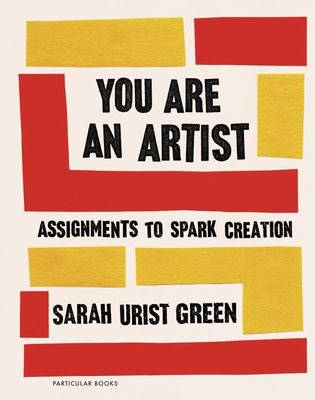 $39.99
AUD
Category: Technique
A few years ago curator Sarah Urist Green left her office in the basement of an art museum to travel around visiting a diverse range of artists, asking them to share prompts that relate to their own ways of working. The result is You Are an Artist, an invitation to invent imaginary friends, measure your cultural history, become someone else but mostly, become a truer version of yourself. Your challenge is to filter these assignments through the lens of your own experience and to have fun along the way. You don't have to know how to draw, paint or take a picture. This book is about expressing who you are through art, regardless of age or experience. The only materials you'll need are what you already have to hand or can source for free. You Are an Artist brings together more than 50 assignments gathered from some of the most innovative creators working today, including Sonya Clark, Michelle Grabner, The Guerrilla Girls, Fritz Haeg, Pablo Helguera, Nina Katchadourian, Toyin Ojih Odutola, J. Morgan Puett, Dread Scott, Alec Soth, Gillian Wearing, and many others. ...Show more
$19.99
AUD
Category: Fine Art | Series: Penguin Modern Classics
How do we see the world around us? "The Penguin on Design" series includes the works of creative thinkers whose writings on art, design and the media have changed our vision forever. "Seeing comes before words. The child looks and recognizes before it can speak." "But, there is also another sense in whi ch seeing comes before words. It is seeing which establishes our place in the surrounding world; we explain that world with words, but word can never undo the fact that we are surrounded by it. The relation between what we see and what we know is never settled." John Berger's "Ways of Seeing" is one of the most stimulating and influential books on art in any language. First published in 1972, it was based on the BBC television series about which the (London) "Sunday Times" critic commented: 'This is an eye-opener in more ways than one: by concentrating on how we look at paintings ...he will almost certainly change the way you look at pictures.' By now he has. ...Show more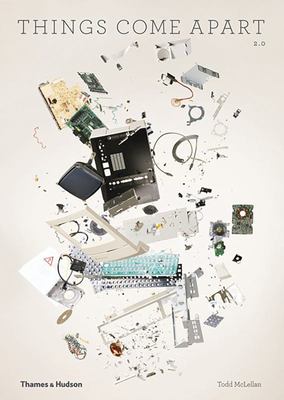 $29.99
AUD
Category: Fine Art
In Things Come Apart, fifty design classics _ arranged by size and intricacy _ are beautifully displayed, piece by piece, exploding in midair and dissected in real-time, frame-by-frame video stills. Welcome to Todd McLellan_s unique photographic vision of the material world. The new compact paperback ed ition of the bestselling Things Come Apart comes equipped with a fresh, design-savvy package, and includes five new projects that reveal the inner workings of some of the world_s most iconic designs. From SLR camera to mantle clock to espresso machine, from iPad to bicycle to grand piano, every single component of each object is made visible. In addition to showcasing the quality and elegance of older designs, these disassembled objects show that even the most intricate modern technologies can be broken down and understood. Stunning photography is interspersed with essays by notable figures from the world of restoration, DIY, and design innovation, who discuss historical examples of teardowns, disassembly, and reverse engineering. Things Come Apart conjures the childlike joy of taking something apart to see how it works, and will appeal to anyone with a curiosity about the material world. ...Show more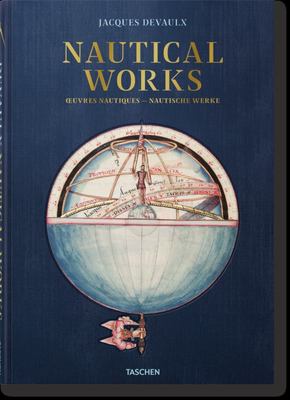 $250.00
AUD
Category: Fine Art
Seafaring Science The exquisite nautical manuscript of Jacques Devaulx 500 years after the historic French seaport of Le Havre was established, TASCHEN presents a facsimile reproduction of Les premi res oeuvres de Jacques Devaulx, pillote en la marine, first published by Le Havre-born "Naval Pilot to th e King" Jacques Devaulx in 1583. This extraordinary illuminated manuscript, dedicated to the Duke of Joyeuse, collates nautical, astronomical, and cartographic ideas as well as Devaulx's own extensive notes, observations, and records as a seafarer, hydrographer, cosmographer. An encylopedic reference for sailors, as well as a magnificent maritime showpiece for his royal employers, the elaborately annotated and decorated folios set out a vivid repertoire of naval and cosmographic tools and techniques, including astrolabes, nautical charts of the Atlantic Ocean, tabular statements of diurnal tides, star maps, and measurements for solar altitude. This edition of Devaulx's stunning document, produced in collaboration with the Biblioth que Nationale de France, reproduces each of the 31 folios in all their dazzling art and science, including the original colorful illuminations, gold highlights, and volvelles. A companion volume features essays by Jean-Yves Sarazin and Gerhard Holzer, and a series of expert commentaries contextualizing Devaulx's work with fascinating insight into 16th-century seafaring and exploration. ...Show more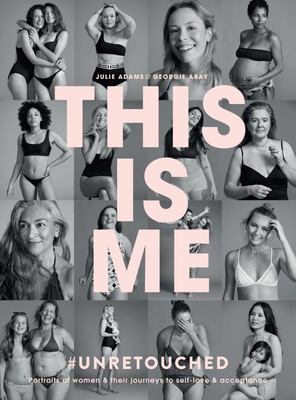 This is Me
by Julie Adams; Georgie Abay
$39.99
AUD
Category: Fine Art
This Is Me is a new book created by women, for women. A book which will move and inspire them. It began when photographer Julie Adams asked women and their children to come into her studio – which was always set up by the beach in surf clubs and pavilions – and be photographed in their swimsuits. The id ea? To celebrate the female body, individuality and self-love. None of the images Julie has captured in this book have been retouched. They're raw, real and most importantly, relatable. It's not easy stepping into a photographic studio and putting yourself in the spotlight. It's confronting and it takes courage. Yet hundreds of women did exactly this. Featuring a mix of women from all over the world, This Is Me captures the journeys of hundreds of girls and women who open up about some of the issues they've faced throughout their lives. Anorexia, bulimia, cancer, endometriosis, mastectomies and more. This book is for every woman who has ever had a moment of selfdoubt, for every woman who has ever questioned herself. It's for every mother who wants to foster self-love and acceptance in their daughter. It captures the strength of women and reminds us of the power of coming together to stand up for something we believe in. ...Show more
$40.00
AUD
Category: Fine Art
A fascination for flora: Timeless photos in which plants become sculptures German photography pioneer Karl Blossfeldt (1865-1932) photographed plants so beautifully, and with such originality, that his work transcends the medium itself. Over more than 30 years, he took thousands of photographs, revealin g a formally rigorous talent whose precision and dedication bridge the 19th- and 20th-century worlds of image making and bring a distinctly sculptural aspect to a firmly two-dimensional art form. Beautifully but starkly composed against plain cardboard backgrounds, Blossfeldt's images, relying on a northern light for their sense of volume, reveal nothing of the man but everything of themselves. They are still lifes, piercingly final statements on their subject, and have endured owing to their aesthetics and the ongoing fascination of students and photographers. Like their maker, they are quietly and lastingly effective. ...Show more
$64.99
AUD
Category: Fine Art | Series: The\Artist's Materials Ser.
The newest addition to the Artist's Materials series offers the first technical studyof one of Australia's greatest modern painters. Sidney Nolan (1917-1992) is renowned for an oeuvre ranging from views of Melbourne's seaside suburb St. Kilda to an iconic series on outlaw hero Ned Kelly. Working in fac tories from age fourteen, Nolan began his training spray painting signs on glass, which was followed by a job cutting and painting displays for Fayrefield Hats. Such employment offered him firsthand experience with commercial synthetic paints developed during the 1920s and 1930s. In 1939, having given up his job at Fayrefield in pursuit of an artistic career, Nolan became obsessed with European abstract paintings he saw reproduced in books and magazines. With little regard for the longevity of his work, he began to exploit materials such as boot polish, dyes, secondhand canvas, tissue paper, and old photographs, in addition to commercial and household paints. He continued to embrace new materials after moving to London in 1953. Oil-based Ripolin enamel is known to have been Nolan's preferred paint, but this fascinating study--certain to appeal to conservators, conservation scientists, art historians, and general readers with an interest in modern art--reveals his equally innovative use of nitrocellulose, alkyds, and other diverse materials. ...Show more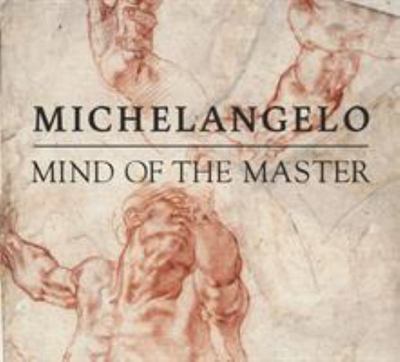 Michelangelo - Mind of the Master
by Julian Brooks; Emily J. Peters; Carel van Tuyll (Contribution by); Marjan Scharloo; Edina Adam
$94.99
AUD
Category: Fine Art
A new perspective on the brilliance of one of Western art's most celebrated visionaries through an esteemed collection of drawings The works of Michelangelo (1475-1564) remain an enduring source of awe and fascination more than 500 years after his death. Michelangelo: Mind of the Master offers a new con text for understanding the drawings of one of art's greatest visionaries. Through a group of drawings held since 1793 in the Teylers Museum and once in the eminent collection of Queen Christina of Sweden (1626-1689), this book sheds new light on Michelangelo's inventive preparations for his most important commissions in the realms of painting, sculpture, and architecture. Among other works, the volume features preliminary designs for some of the artist's best-known projects, including the Sistine Chapel ceiling and the Medici Chapel tombs. Essays in the volume further explore the history and fate of Michelangelo's drawings during his life, as well as the role of Queen Christina and her heirs in amassing a group of drawings that are among the best preserved by the master today. ...Show more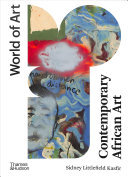 $29.99
AUD
Category: Fine Art | Series: World of Art Ser.
Contemporary African art has grown out of the diverse histories and cultural heritage of the African continent and its diaspora. It is not characterized by one particular style, technique, or theme, but by a bricolage-like attitude toward art making, incorporating and building upon the structures from w hich older, pre- colonial and colonial genres were made.In this revised and updated edition of Contemporary African Art, Sidney Littlefield Kasfir examines the major themes, developments, and accomplishments in African art of the twentieth and twenty-first centuries. Organized thematically, the book includes new chapters on the history of African photography and the growth of the global art market, alongside significant discussions of patronage, mediation, artistic training, and national and diaspora identities.Generously illustrated throughout, including work by artists such as El Anatsui, Yinka Shonibare, William Kentridge, and Ibrahim El-Salahi, the book draws on interviews with many contemporary artists and art world professionals. Contemporary African Art is a fascinating, comprehensive survey of art from the African continent and its global diaspora. ...Show more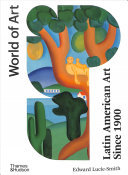 $35.00
AUD
Category: Fine Art | Series: World of Art Ser.
In this classic survey, now updated with full-color images throughout, Edward Lucie-Smith introduces the art of Latin America from 1900 to the present day. Lucie-Smith examines major artists such as Diego Rivera and Frida Kahlo, as well as dozens of less familiar Latin American artists and exiled artis ts from Europe and the United States who spent their lives in South America, such as Leonora Carrington. The author explains the political context for artistic development and sets the works in national, cultural, and international frameworks. Featured in this book are the artists who have searched for indigenous roots and local tradition; explored abstraction, expressionism, and new media; entered into dialogue with European and North American movements, while insisting on reaching a wide, popular audience for their work; and created an energetic, innovative, and varied art scene across the South American continent. With a new chapter that extends the discussion into the twenty-first century, a constant theme of Latin American Art Since 1960 is the embrace of the experimental and the new by artists across Latin America. ...Show more