$22.99
AUD
Category: Philosophy
"Mr. Berry's sentences and stories deliver a great payload of edifying entertainment, which I hungrily consume, but it is the bass note of morality thumping through his musical phrases that guides me with the most constant of hands upon my plow." Nick Offerman, New York Times bestselling author of Paddl e Your Own Canoe "Read [Berry] with pencil in hand, make notes, and hope that somehow our country and the world will soon come to see the truth that is told here." The New York Times "He is unlike anybody else writing today." New Statesman In a time when our relationship to the natural world is ruled by the violence and greed of unbridled consumerism, Wendell Berry speaks out in these prescient essays, drawn from his fifty-year campaign on behalf of American lands and communities The writings gathered in The World-Ending Fire are the unique product of a life spent farming the fields of rural Kentucky with mules and horses, and of the rich, intimate knowledge of the land cultivated by this work. These are essays written in defiance of the false call to progress and in defense of local landscapes, essays that celebrate our cultural heritage, our history, and our home. With grace and conviction, Wendell Berry shows that we simply cannot afford to succumb to the mass-produced madness that drives our global economy--the natural world will not survive it. Yet he also shares with us a vision of consolation and of hope. We may be locked in an uneven struggle, but we can and must begin to treat our land, our neighbors, and ourselves with respect and care. As Berry urges, we must abandon arrogance and stand in awe. ...Show more
Rebel
by Albert Camus
$19.99
AUD
Category: Philosophy | Series: Penguin Modern Classics
"The Rebel" is Camus's attempt to understand the time 'I live in' and a brilliant essay on the nature of human revolt. Published in 1951, it makes a daring critique of communism, how it had gone wrong behind the Iron Curtain, and the resulting totalitarian regimes. It questions two events held sacred by the left wing, the French Revolution of 1789 and the Russian Revolution of 1917 that had resulted, he believed, in terrorism as a political instrument. In this towering intellectual document, Camus argues that hope for the future lies in revolt, which unlike revolution is a spontaneous response to injustice, and a chance to achieve change without giving up collective and intellectual freedom. ...Show more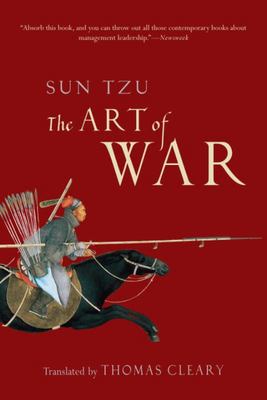 The Art of War
by Sun-tzu; Thomas Cleary (Translator, Preface by); Sun Zi
$25.00
AUD
Category: Philosophy | Series: Dragon Editions Ser.
"Compiled more than two thousand years ago by a mysterious warrior-philosopher, The Art of Waris still perhaps the most prestigious and influential book of strategy in the world. As a study of the anatomy of organizations in conflict, The Art of War applies to competition and conflict in general, on eve ry level from the interpersonal to the international. Its aim is invincibility, victory without battle, and unassailable strength through understanding the physics, politics, and psychology of conflict. This translation features Sun Tzu's original text in its entirety along with commentary from classical Chinese military thinkers. 1 CD, 1 hour, abridged." ...Show more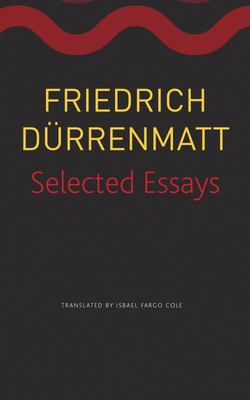 Selected Essays: Durrenmatt
by Friedrich Dürrenmatt; Isabel Fargo Cole (Translator)
$35.99
AUD
Category: Philosophy | Series: The\Swiss List Ser.
Friedrich D rrenmatt was one of the most important literary figures of the twentieth century, a talent on par with Samuel Beckett, Albert Camus, Jean-Paul Sartre, and Bertolt Brecht. A prolific writer of letters, poems, novels, and shorter fictions, his essays on literary forms as well as those on philo sophy and politics provide a window onto his world and his work, demonstrating both his critical acumen and the breadth of his talents as a stylist. Gathered from throughout his long career, the writings featured in D rrenmatt's Selected Essays are by turns playful and polemical, poetic and provocative, mordantly comical and deadly serious. Critics have often been perplexed by D rrenmatt's sudden shifts--from stage to prose and back, from comedy to tragedy and vice versa, from writing to drawing. In this volume, the full range of his interests in arts and letters--and their relationships to each other--becomes evident. In one section, a cluster of essays on the theater illuminate his idiosyncratic dramaturgical theories, drawing on examples from Attic comedy to Schiller, Brecht, and professional wrestling. In another, his philosophical essays intermingle his passionate reflections on ethical and political questions with his skeptical forays into metaphysics. And in autobiographical pieces such as the monumental "Vallon de l'Ermitage," D rrenmatt offers an intimate look at his "web of time"--the places where he traveled and the people with whom he lived and worked. Suffused with melancholy, flashes of tenderness, and the author's inimitable sense of the grotesque and absurd, these essays provide a compelling look at the author's prodigious strength as a writer of nonfiction. ...Show more
$24.99
AUD
Category: Philosophy
Julian Baggini's How the World Thinks is there to fill the Sapiens-size hole in your life' Observer's guide to Autumn in culture In this groundbreaking global overview of philosophy, Julian Baggini travels the world to provide a wide-ranging map of human thought. One of the great unexplained wonders of human history is that written philosophy flowered entirely separately in China, India and Ancient Greece at more or less the same time. These early philosophies have had a profound impact on the development of distinctive cultures in different parts of the world. What we call 'philosophy' in the West is not even half the story. Julian Baggini sets out to expand our horizons in How the World Thinks, exploring the philosophies of Japan, India, China and the Muslim world, as well as the lesser-known oral traditions of Africa and Australia's first peoples. Interviewing thinkers from around the globe, Baggini asks questions such as: why is the West is more individualistic than the East? What makes secularism a less powerful force in the Islamic world than in Europe? And how has China resisted pressures for greater political freedom? Offering deep insights into how different regions operate, and paying as much attention to commonalities as to differences, Baggini shows that by gaining greater knowledge of how others think we take the first step to a greater understanding of ourselves. ...Show more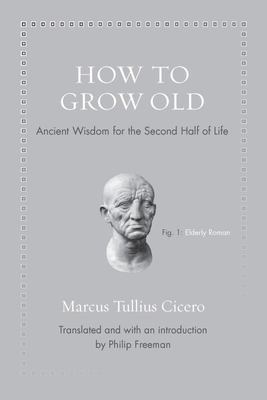 $34.99
AUD
Category: Philosophy | Series: Ancient Wisdom for Modern Readers Ser.
Worried that old age will inevitably mean losing your libido, your health, and possibly your marbles too? Well, Cicero has some good news for you. In How to Grow Old, the great Roman orator and statesman eloquently describes how you can make the second half of life the best part of all-and why you might discover that reading and gardening are actually far more pleasurable than sex ever was. Filled with timeless wisdom and practical guidance, Cicero's brief, charming classic-written in 44 BC and originally titled On Old Age-has delighted and inspired readers, from Saint Augustine to Thomas Jefferson, for more than two thousand years. Presented here in a lively new translation with an informative new introduction and the original Latin on facing pages, the book directly addresses the greatest fears of growing older and persuasively argues why these worries are greatly exaggerated-or altogether mistaken. Montaigne said Cicero's book "gives one an appetite for growing old." The American founding father John Adams read it repeatedly in his later years. And today its lessons are more relevant than ever in a world obsessed with the futile pursuit of youth. ...Show more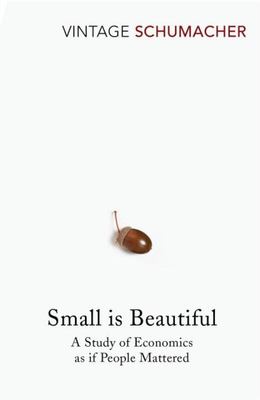 $19.99
AUD
Category: Philosophy
Small is Beautiful is E. F. Schumacher's stimulating and controversial study of world economies. This remarkable book is as relevant today and its themes as pertinent and thought-provoking as when it was first published thirty years ago. Small is Beautiful looks at the economic structure of the Western world in a revolutionary way. Schumacher maintains that Man's current pursuit of profit and progress, which promotes giant organisations and increased specialisation, has in fact resulted in gross economic inefficiency, environmental pollution and inhumane working conditions. Schumacher challenges the doctrine of economic, technological and scientific specialisation and proposes a system of Intermediate Technology, based on smaller working units, communal ownership and regional workplaces utilising local labour and resources. ...Show more
$24.99
AUD
Category: Philosophy
Do you want to improve the world? I don't think it can be done. The world is sacred. It can't be improved. If you tamper with it, you'll ruin it. If you treat it like an object, you'll lose it. Stephen Mitchell's translation of Lao Tzu's Tao Te Ching (The Book of the Way) has sold over half a million co pies worldwide. In this edition, Mitchell's text is set against ancient Chinese paintings selected by Asian art expert, Dr Stephen Little. ...Show more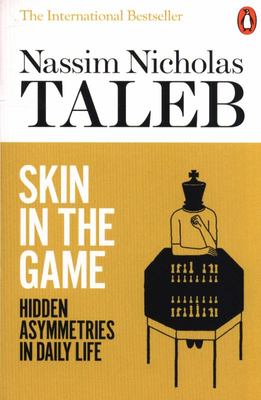 $22.99
AUD
Category: Philosophy
From the bestselling author of The Black Swan, a bold book that challenges many of our long-held beliefs about risk and reward, politics and religion, finance and personal responsibility Why should we never listen to people who explain rather than do? Why do companies go bust? How is it that we have mor e slaves today than in Roman times? Why does imposing democracy on other countries never work? The answer: too many people running the world don't have skin in the game. In his inimitable, pugnacious style, Nassim Nicholas Taleb shows that skin in the game applies to all aspects of our lives. It's about having something to lose and taking a risk. Citizens, lab experimenters, artisans, political activists and hedge fund traders all have skin in the game. Policy wonks, corporate executives, theoreticians, bankers and most journalists don't. As Taleb says, "The symmetry of skin in the game is a simple rule that's necessary for fairness and justice, and the ultimate BS-buster," and "Never trust anyone who doesn't have skin in the game. Without it, fools and crooks will benefit, and their mistakes will never come back to haunt them". ...Show more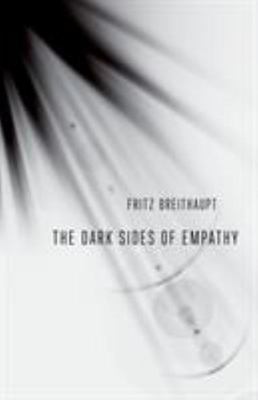 $52.99
AUD
Category: Philosophy
Many consider empathy to be the basis of moral action. However, the ability to empathize with others is also a prerequisite for deliberate acts of humiliation and cruelty. In The Dark Sides of Empathy, Fritz Breithaupt contends that people often commit atrocities not out of a failure of empathy but rath er as a direct consequence of over-identification and a desire to increase empathy. Even well-meaning compassion can have many unintended consequences, such as intensifying conflicts or exploiting others.Empathy plays a central part in a variety of highly problematic behaviors. From mere callousness to terrorism, exploitation to sadism, and emotional vampirism to stalking, empathy all too often motivates and promotes malicious acts. After tracing the development of empathy as an idea in German philosophy, Breithaupt looks at a wide-ranging series of case studies--from Stockholm syndrome to Angela Merkel's refugee policy and from novels of the romantic era to helicopter parents and murderous cheerleader moms--to uncover how narcissism, sadism, and dangerous celebrity obsessions alike find their roots in the quality that, arguably, most makes us human. ...Show more