$49.99
AUD
Category: Reference and Languages
The ultimate editing handbook, updated for the digital age The Australian Editing Handbook has become an industry standard, recommended by the Society of Editors, and holds a prominent place on the shelves of writers, editors and students alike. Authors Elizabeth Flann, Beryl Hill and Lan Wang have asse mbled a comprehensive guide to every aspect of the editing process, from working with authors and receiving manuscripts, to editorial, production, printing and beyond. The modern editor must go beyond editing and proofreading, and is often tasked with obtaining permissions, sourcing supplementary material and keeping the author on schedule and on budget. That means the editor is also the ultimate mediator of style and propriety for the piece, acting as gatekeeper between the author and the public. It's a substantial role, requiring the fundamental knowledge of several different fields to achieve effective results. A guide to managing each aspect of the job, The Australian Editing Handbook is an invaluable resource. The Third Edition includes updated information about the new challenges that editors face in the digital age, including: * Editing on-screen * Digital publishing * Handling ebooks * Print media versus online publications The book includes two-color printing to make editing marks easier to understand, and a wealth of charts and diagrams that simplify complex topics and serve as handy quick-checks that make this guide the ultimate desk reference. For professionals and students in the field of editing, writing, publishing or journalism, The Australian Editing Handbook, 3rd Edition is the industry's number-one resource. ...Show more
$22.99
AUD
Category: Reference and Languages
Damien Cave: (New York Times bureau chief in Sydney & friend of Bookoccino) "Not many books about writing manage to be both as practical and entertaining as this one. Even if you've never read a Stephen King novel, the insights he shares will change how you read and write (and maybe how you live)."   Immensely helpful and illuminating to any aspiring writer, Stephen King's critically lauded, classic bestseller shares the experiences, habits, and convictions that have shaped him and his work.   "Long live the King" hailed Entertainment Weekly upon publication of Stephen King's On Writing. Part memoir, part master class by one of the bestselling authors of all time, this superb volume is a revealing and practical view of the writer's craft, comprising the basic tools of the trade every writer must have. King's advice is grounded in his vivid memories from childhood through his emergence as a writer, from his struggling early career to his widely reported, near-fatal accident in 1999--and how the inextricable link between writing and living spurred his recovery. Brilliantly structured, friendly and inspiring, On Writing will empower and entertain everyone who reads it--fans, writers, and anyone who loves a great story well told. ...Show more
$12.99
AUD
Category: Reference and Languages | Series: Collins gem
A portable, up-to-the-minute German dictionary. This latest edition comes with all the new words in German and English plus handy links to German verb tables, making it the perfect choice for travellers, students and business people. Features include: * All the latest words in German and English * Links to verb tables * Ideal companion to GCSE German * User-friendly Phrasefinder supplement for travellers, including a handy menu-reader section * Clear, colour layout, useful examples, language and cultural notes All the latest words reflecting changes in modern lifestyle, plus an easy-to-read colour layout, special treatment of key words, notes about life in German-speaking countries and warnings on commonly confused words. The Phrasefinder section has been developed to give travellers on business, school and leisure trips all the essential phrases they need. The menu-reader section is a quick guide to the most common words and phrases you will find in German bars and restaurants, ensuring you always get what you expect from a meal out. 40,000 words and phrases, 60,000 translations ...Show more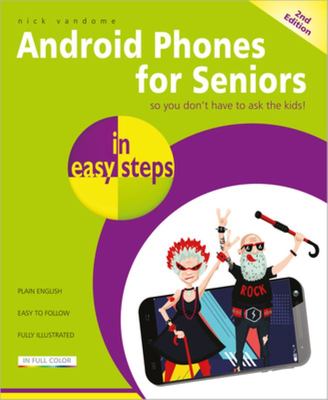 $24.99
AUD
Category: Reference and Languages | Series: In Easy Steps Ser.
Android is the mobile operating system that is used on the majority of smartphones worldwide. It is a robust and versatile operating system that can be used by any manufacturer to add to their handsets. This means that there is a wide range of Android phones available and also different versions of Andr oid that run on them. Android Phones for Seniors in easy steps, 2nd edition starts with a detailed look at the different versions of Android, and the range of models of phones that are available. It also explains the relationship with Google and the services that can be used with an Android phone. The book looks at using the interface of an Android phone including: Using Home screens Organizing apps Viewing notifications Locking the phone Searching for items Accessing the range of Android settings Syncing with other Android Devices The book also covers all aspects of the standard communication functions that are now commonplace on smartphones: Making and receiving calls Making video calls Sending text messages Adding contacts Sending emails Browsing the web Android phones are excellent for a range of mobile entertainment, and the book shows how to listen to music, watch videos and read books. It also deals with taking and viewing photos so that you can use your Android phone as a replacement for a digital camera. Due to the range of versions of Android and models of phones, Android phones can sometimes appear a bit of a maze. However, Android Phones for Seniors in easy steps, 2nd edition provides a clear guide to navigate through the issues and ensure that you can get the most out of your Android phone, whichever version it is. Updated for Android v7 Nougat ...Show more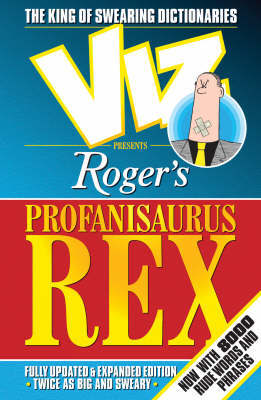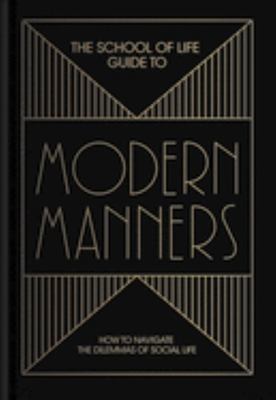 $26.99
AUD
Category: Reference and Languages
Modern life is full of minor but acute dilemmas: we get stuck at a gathering with someone unusually boring and wonder how to move on without causing offence; in the course of introducing one friend to another, we realize that we have forgotten one of the party's names; we run into an ex while on an earl y date with a new partner; we spill red wine across a host's sofa ... Such dilemmas might - at one level - seem desperately insignificant. But they actually belong to some of the largest and most serious themes in social existence: how can you pursue your own agenda for happiness while at the same time honoring the sensitivities and wishes of others; how can you convey goodwill with sincerity; how can you be kind without being supine or sentimental? The modern age often doesn't seem to value manners, equating them with an old-fashioned stuffiness, instead weare advised to communicate our feelings and tell it the way it really is. But the result, in practice, is that we are often confused as to how to act around others and discharge our obligations to them.This book puts good manners back at the center of our lives. It features twenty case-studies on common social dilemmas and our possible responses to them, contributing to a new and original philosophy of graceful conduct. Manners are far from negligible fancies; they stand at the day-to-day end of a hugely grand and dignified mission which The School of Life is committed to: the creation of a kinder and more considerate world. ...Show more
$16.99
AUD
Category: Reference and Languages
This handy Japanese dictionary allows you to look up words quickly and easily--and be understood while speaking. Intended for use by tourists, students, and business people traveling to Japan, thePocket Japanese Dictionary is an essential tool for communicating in Japanese. It features all the essentia l Japanese vocabulary appropriate for beginning to intermediate speakers. Its handy pocket format and user-friendly, two-color layout will make any future language class or trip to Japan much easier. All entries are in Romanized form as well as Japanese script (Kanji and Kana) so that, in case of difficulties, the book can simply be shown to the person the user is trying to communicate with. This dictionary includes the following key features: Over 18,000 words and expressions in the Japanese language. Japanese--English and English--Japanese sections. Fully updated with recent vocabulary and commonly used Japanese slang. Clear, user-friendly layout with headwords in blue. Romanized script and Japanese script (hiragana and katakana) and characters (kanji) for every entry. Other books from this best-selling series you might enjoy include:Pocket Korean Dictionary, Pocket Vietnamese Dictionary, Pocket Mandarin Chinese Dictionary, andPocket Cantonese Dictionary. ...Show more
$22.99
AUD
Category: Reference and Languages | Series: Collins Easy Learning Spanish Ser.
An up-to-date, easy-reference dictionary with key GCSE curriculum words highlighted and a practical, fun supplement covering key vocabulary areas. It is the ideal dictionary for learners of Spanish, and especially for those aiming for exam success. Designed for learners of Spanish, whether you are study ing for exams at school, in an evening class, for business or to go on holiday to Spain. Covering everyday Spanish and English (including all essential set expressions) and key curriculum words are highlighted to help with exam preparation. Clear and concise language notes provide information on common errors and confusable words, while handy culture notes explain cultural differences. Spanish verbs are cross-referred to comprehensive verb tables, helping you find all the Spanish verb forms you need. Combined with a text which is colour-coded and very easy to navigate. Visit www.collins.co.uk/languagesupport to access downloadable resources to help you practise and consolidate your language skills. ...Show more
$34.99
AUD
Category: Reference and Languages
Berlitz Vocabulary Study Cards SpanishTake your language learning to the next level with these expertly developed study cards.Introducing the new edition of our two-sided Vocabulary Study Cards which have been redesigned for a more user-friendly look and ergonomic feel. Helping students of all ages lear n, review and build confidence in their Spanish, compiled by an experienced teacher to help you improve at your very own pace. The 1000 cards are totally portable and interactive, making them ideal for individual study or for quizzing your friends and classmates Use the app for on-the-go learning too. ...Show more
$17.99
AUD
Category: Reference and Languages
Offers extensive and up-to-date coverage of Chinese and English to travelers and learners at home, school or in the office. 28,000 translations. Designed for all those studying Mandarin Chinese who need maximum information in a handy travel format. To help with the pronunciation of Chinese words, the di ctionary includes Pinyin for all Chinese headwords, translations, phrases and examples. Pinyin is the official phonetic system for transcribing Chinese characters into the Roman alphabet, and is accepted in all Chinese-speaking countries. Contains a radical index--a clear guide to looking up Chinese characters, helping the user to navigate the dictionary and find these without knowing their pronunciation. Also includes both simplified and traditional Chinese characters. Simplified characters are generally used in mainland China and Singapore, while traditional characters are mainly used in Taiwan, Hong Kong and Macau. ...Show more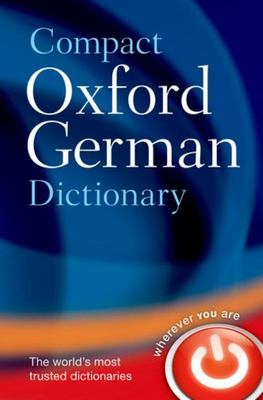 $39.99
AUD
Category: Reference and Languages
The Compact Oxford German Dictionary offers over 90,000 words and phrases, and 120,000 translations of contemporary German and English. It covers all the words you need for everday use, carefully selected from evidence from the Oxford Languages Tracker and the Oxford English Corpus. Also includes German cultural and grammar supplements to help you improve your German. Explore our language resources on oxforddictionaries.com, Oxford's home for dictionaries and language reference. Updated regularly with the latest changes to words and meanings, the site provides hundreds of thousands of definitions, synonyms, and pronunciations in a range of languages. Access the highest quality language content, built from our extensive research, for free on your desktop or device. ...Show more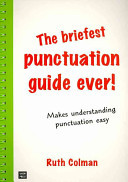 $16.99
AUD
Category: Reference and Languages
Not sure when you should start a new sentence? Or whether a comma should go before or after a word? Or if you should use an apostrophe or not? Ruth Colman strips out all the jargon to make understanding punctuation easy. This concise and practical guide will shed light on the most common questions you m ight have about punctuation: When do I end and begin a sentence? Where should I put commas? Should I capitalise that or not? How do I make something a possessive? How do I treat quotes and lists? When should I use a hyphen? It's not that hard, really. Just a few simple rules, presented in a simple way and you'll be writing perfect sentences that say what you want to say, and what you mean to say. ...Show more